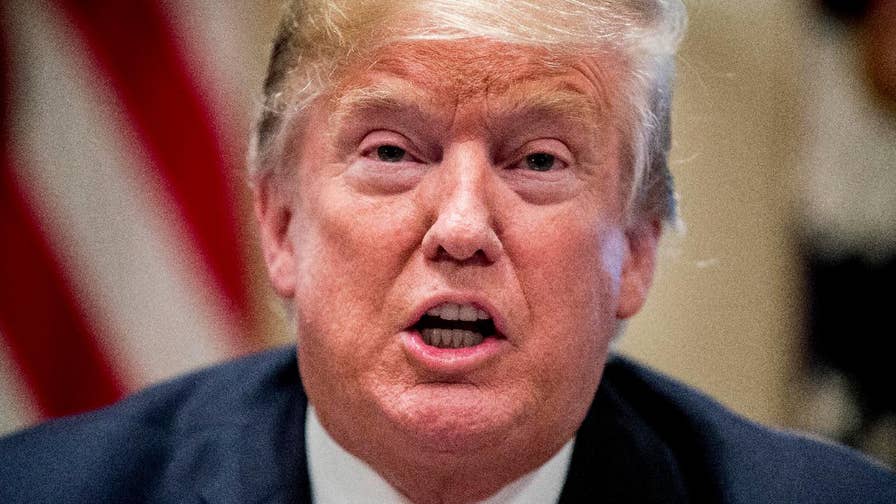 But the president backtracked the next day, telling reporters that he misspoke and insisted that he fully accepts the U.S. intelligence community's conclusions regarding Russian interference efforts.
"I came back and said, 'What is going on, what's the big deal?'" Trump said, adding that he looked up the transcript and "realized that there is a need for some clarification." He said he meant to say he didn't see why Russia "wouldn't" be responsible for interference. "I said the word 'would' instead of 'wouldn't' ... sort of a double negative," he insisted.
"I accept our intelligence community's conclusion that Russia's meddling in the 2016 election took place," he added, but noted that "It could be other people also."
On Wednesday, Trump reignited the controversy, while touting his toughness on Russia, after apparently saying "No" to a question on whether Russia was still targeting the U.S.
White House press secretary Sarah Sanders pushed back against the suggestion, claiming Trump was saying "no" to answering more questions from the media -- rather than to the question about Russian targeting.
"Since there's currently not an election today, not specifically, but we certainly believe that we are taking steps to make sure they can't do it again," she said, adding: "We believe that the threat still exists, which is why we are taking steps to prevent it."